Venue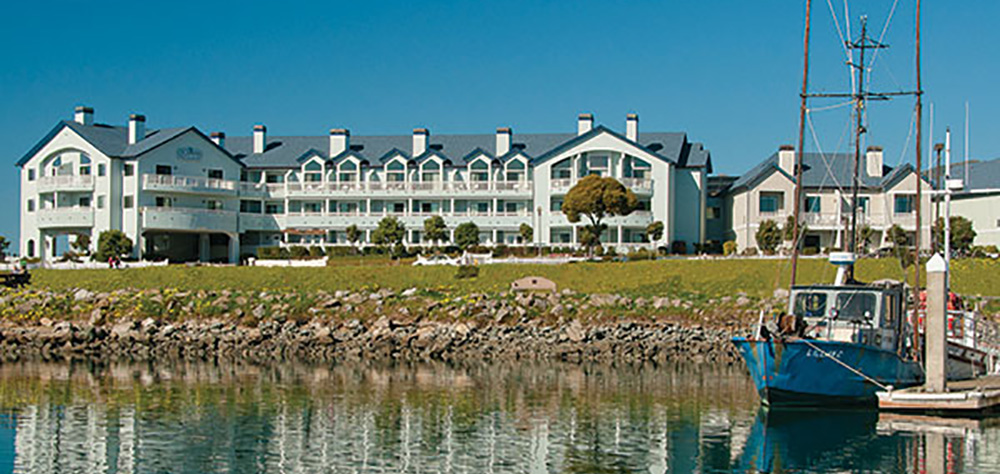 280 Capistrano Road Half Moon Bay, California 94019
Phone: 650.726.5400 | Toll Free: 888.623.2661
The Oceano Hotel and Spa, Half Moon Bay's premier hotel, features magnificent views of the coast and incredible harbor sunsets. The interior features a refined decor that merges seamlessly with our seaport style architecture and the natural surroundings. Each of the guest rooms is adorned with a fireplace and private veranda overlooking the spectacular coastal scenery. Half Moon Bay, California, is a unique destination on the Golden State's Pacific Coastline. The unique coastal destination provides the ideal location to meet, inspire, and develop.
Making Reservations
NCSP Scholars, Faculty, and Staff
Each site coordinator will submit rooming lists for the Oceano Hotel. Please do not make individual reservations. If you need to cancel or modify a reservation that has been made for you, please inform your site coordinator as soon as possible and by no later than October 17, 2022.
Check-In/Check Out: Check-in time is 3:00 pm, and check-out time is 11:00 am. All guests arriving before 3:00 pm will be accommodated as rooms become available.
NCSP National Program Board
Board members only will make separate reservations at the nearby Beach House Hotel Half Moon Bay. Please contact NCSP Central Administrative Director, Ivelys Figueroa, EdD, for more details at ivelys@pennmedicine.upenn.edu.
NCSP and RWJF Clinical Scholars Alumni
The Oceano Hotel is at capacity, and we suggest the following hotel options within a short walk of the conference venue:
The Beach House Hotel
4100 Cabrillo Highway North
Half Moon Bay, California
650.712.0220

The Harbor View Inn
51 Avenue Alhambra
Half Moon Bay, California
650.726.2329
Transportation from San Francisco International Airport (22.6 miles)
Ride share
25-minute drive
Uber and Lyft available
Car service
Taxi service
Things to Do in Half Moon Bay
Restaurants
Dining on the Half Moon Bay Coastside offers you fabulous views and a variety of dining experiences. Here are a few within walking distance from the Oceano Hotel and Spa:
Shops
Hiking
Half Moon Bay Coastside Trail - Half Moon Bay State Park's Coastside Trail runs parallel to the Pacific Coast Highway along what used to be the Ocean Shore Railroad. There are sweeping views of the Pacific Ocean, access to beaches, and stunning views of nature from Pillar Point Harbor to south of Half Moon Bay.
Relaxation
Oceano Spa - Pamper yourself at the newly renovated Spa with a menu of organic products and relaxing therapies to de-stress and rejuvenate.